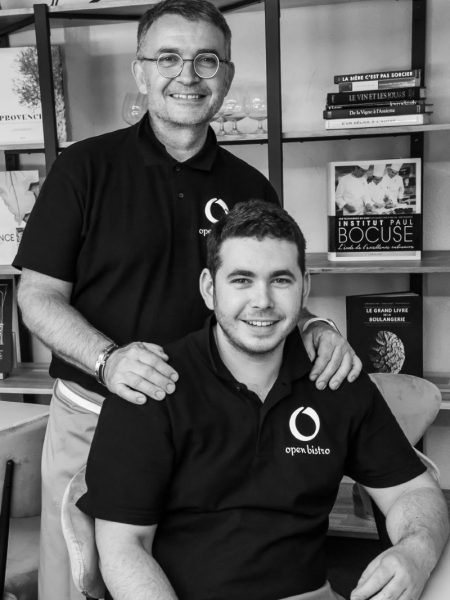 The Open Bistro is above all a return to a passion, in an authentic and warm setting in the center of the picturesque village of Cogolin. Chefs Sébastien Arfeuillere and his son Adrien welcome you to enjoy a gourmet, generous and refined cuisine, reflecting their image.
Subtle recipes established by a father in love with cooking, from a family of gourmets trained in great houses, and a son who fell into the pot at an early age, trained at the Bocuse Institute with great starred chefs and best workers of France.
That's all it took to bring together all the ingredients to write a beautiful story.
Mastered culinary techniques, perfect symbiosis of a strong culinary heritage, love of the product and sharing, to cultivate with accuracy the great techniques of French gastronomy and revisit them by bringing them up to date.
A personal and authentic interpretation of gastronomic cuisine, of the terroir, of good food, giving brilliance to the products for a resolutely gourmet style.